Cristiano Ronaldo's latest boss left Al Nassr after undergoing tough time with the club.
Al Nassr sacked Rudi Garcia as his bad relationship with the locker room is the main reason for his dismissal.
The French manager left the club within less than a year, in fact, eight months in charge, and was rumored to have a straining relationship with Al Nassr's superstar Cristiano Ronaldo.
Some said that this has a pattern as Garcia has been the 7th manager working and Ronaldo before getting sacked…
What happened
The Saudi Pro League club announced the sacking of the French manager:
"Al-Nassr can announce that head coach Rudi Garcia has left the club by mutual agreement," read a club statement.
"The board and everyone at Al-Nassr would like to thank Rudi and his staff for their dedicated work during the past eight months."
59-year-old Rudi Garcia has left Al-Nassr with just seven games remaining in the Saudi Pro League
Al-Nassr drew 0-0 with Al Feiha on Sunday, which much likely ended the club's title hope this season despite signing the winner of five ballon d'or Ronaldo.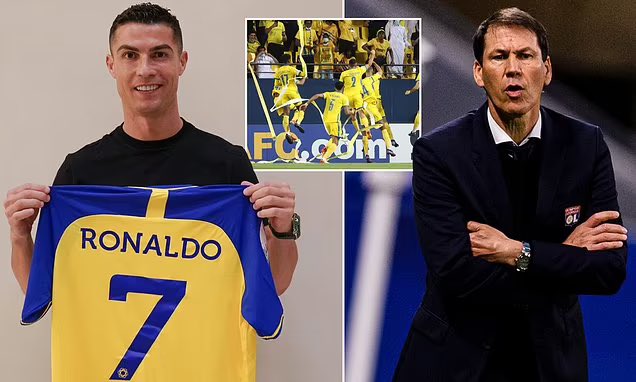 Cr7 himself exchanged angry words with his opponents before storming down the tunnel after the final whistle.
The club's goalless draw saw them drop to three points behind league leaders Al-Ittihad.
Dinko Jelicic, the club's Under-19 coach, will take over as manager ahead of their next game.
Garcia, who joined the club in June, made his feelings clear about their latest 0-0 draw and this was not really entertaining to the board.
"I don't feel satisfied with [their] performance," he said.
Garcia added: "I asked them to play at the same level as the last game [a 5-0 win over Al-Adalah], but this didn't happen."