ASIAD 19: South Korean Kwon Soon-woo smashed his racket in a tantrum after the upset defeat in the second round of the Asian Games on Monday.
Kwon ranked 112th in the world rankings, was frustrated by Thailand's Kasidit Samrej, ranked 500 places below him.
After the loss, Kwon ignored his opponent as the Thai ace walked to shake hands, while the South Korean star also did the same with the match umpire.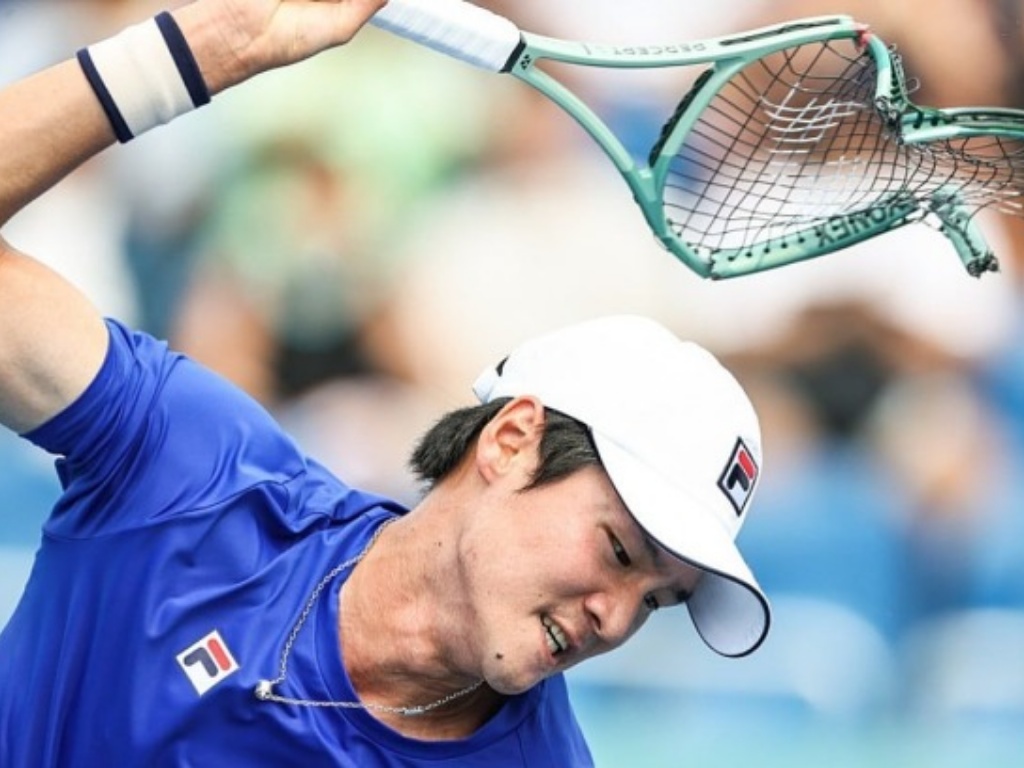 What happened?
The match in Hangzhou, China, saw Kwon lose 3-6 in the first set before winning 7-5 in the second. He then lost the match by losing the third set 4-6.
When the match ended, Kwon smashed his racquet and refused to shake hands with Samrej and the referee.
The incident video garnered over six million views on Chinese social media. Many said the 25-year-old went into a rage because he missed the chance to be exempted from military service.
Tennis player Chung Hyeon and football star Son Heung-min have won the privilege in recent years.
Kwon's defeat has been the biggest surprise of Asian Games men's tennis so far. He was seeded fourth among 16 seeds.
Chinese news site Sohu said Samrej's style of play also provoked Kwon's rage.
Did his opponent provoke Kwon?
There should be a good reason for Kwon's reaction, and rumors had it that the Thai opponent played him.
The Thai player often tried to buy time during the game.
He asked to use the restroom after the first set and returned after 10 minutes. In the second set, when he was losing, Samrej called for medical attention to reduce Kwon's momentum. Kwon argued with the referee and Samrej before losing the third set.
The Korea Tennis Association acknowledged the incident, but no official discussion of punitive measures against Kwon's action had yet to be.
On social media, South Korean netizens criticized Kwon and said players like him should not compete in tennis.
Kwon will remain in Hangzhou to play in the men's double competition with his compatriot Hong Seong-chan, the tournament's seventh seed who defeated Vietnam's Ly Hoang Nam in the men's singles.