Andy Murray beats Tommy Paul to clinch first title at any leven since 2019 in the Aix-en-Provence Challenger Tour final.
What happened
The English tennis star grabbed his third victory over a top-20 player, as he defeated world No.17 Tommy Paul 2-6, 6-1, 6-2 on Sunday.
Murray had to bounce back after he dropped the first four games of the match. The match last an hour and 56 minutes with the decisive moment came in set two.
At that time, Murray threatened a bagel by winning five straight games before leveling the match after dominating on his return.
The three-time major winner then took fully control early in the third by establishing an immediate two-game cushion, and never looked back from there as he went on to clinch a decisive break of serve for a 5-2 lead that would pave the way to victory.
The victory that means the world to Murray
Murray is expected to climb from 52nd to 42nd in the rankings after clinching the title.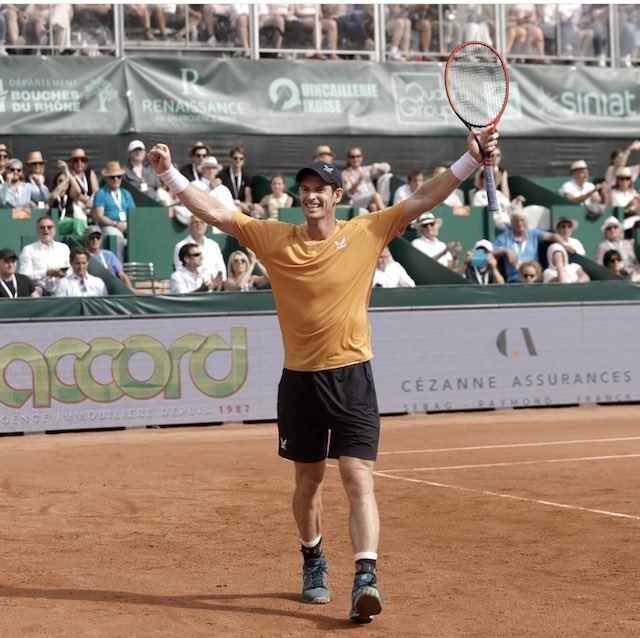 The Challenger Tour said Murray's win marked the longest gap ever between titles on the secondary circuit, with Murray having last won more than 17 years ago in Binghamton.
"This last year, 18 months, has been a bit of struggle with my game. But [my team] have been there supporting me and working with me to try and get better," Murray said. "We keep going from here."
Earlier, the 35-year-old tennis star suffered from shock elimination from Madrid and Monaco, which set to drop him to No.61 in the ATP Rankings.
But now, he is sitting at his highest (42) in five years and on course to be seeded for Wimbledon.