Vietnamese runner Nguyen Thi Oanh has been branded 'Wonder Woman' after grabbing two gold medals in half an hour
SEA Games 32: Vietnamese runner Nguyen Thi Oanh wins double gold in 30 minutes despite facing unfair challenge with the host changing the schedule.
The 27-year-old female runner pulled a miracle run in the 1,500 m run and 3,000 m hurdles in just 30 minutes, meant that the she took them back to back and was put in serious dilema.
What happened?
SEA Games 32 host announced a difficult, yet hard-to-understand- schedule that give the competitors only 20 minutes to change and rest between the two events (1,500m and 2,000m).
Vietnam's representative and heavy contender Nguyen Thi Oanh was then facing the risk of injury while could fail both events with such short break.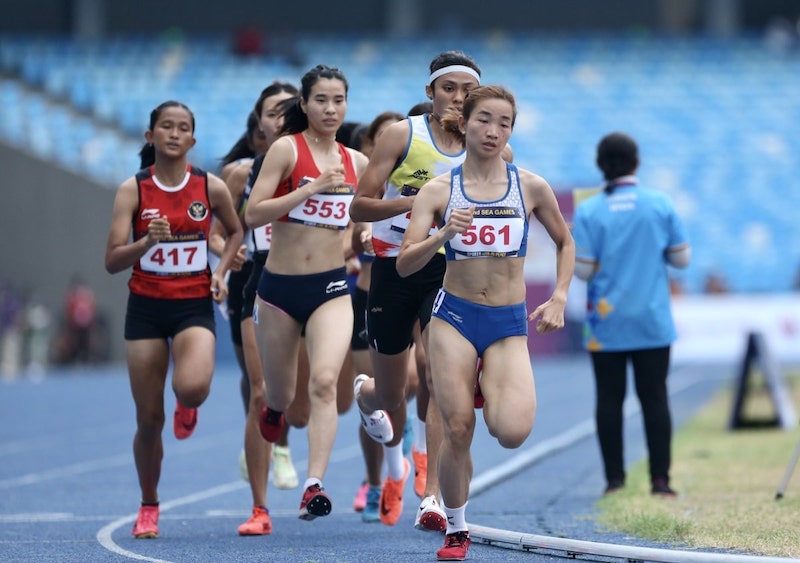 However, the small but tough-as-nail lady decided to go with it, as she had won the 1,500m run in the last three SEA Games straight in the past.
How Oanh handled the runs
Oanh started with the 17:30 1,500m run and pulled full throttle after 800 meters to break away from other competitors.
She then left the rest behind and finished the run in 4 minutes and 16.85 seconds, which was not her best personal record, but it saved her valuable minutes to rest before taking the next run.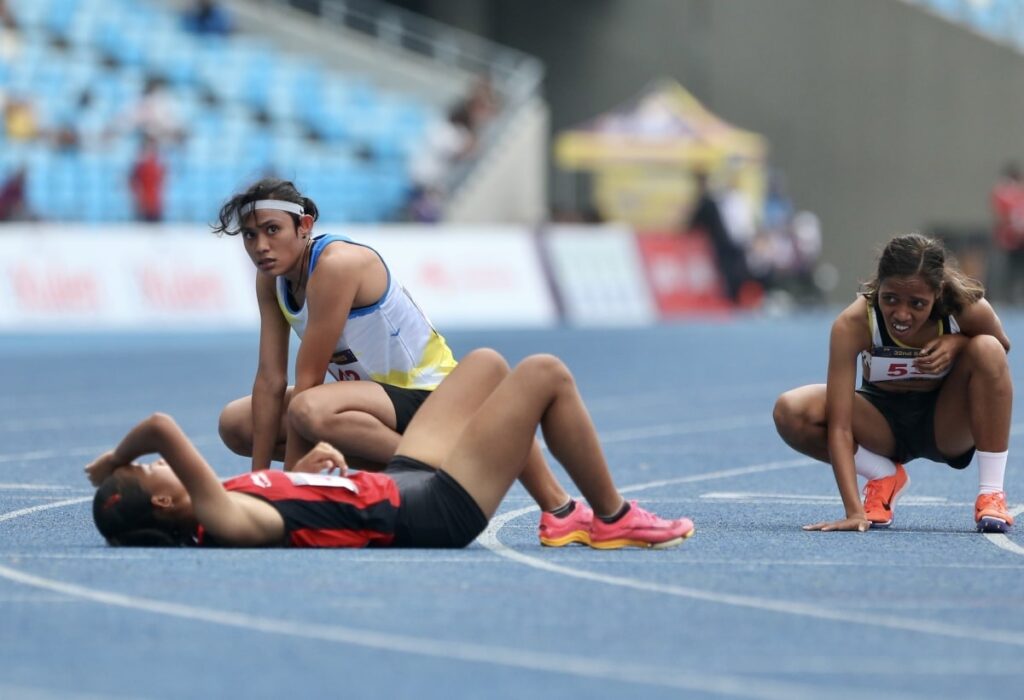 While other nations' runners looked exhausted lying on the piste, Oanh started to prepare for the 3,000m hurdles that was about to start 20 minutes later.
The Vietnamese runner was asked to return to the track and even requested to take doping test, which she delayed until the race ended.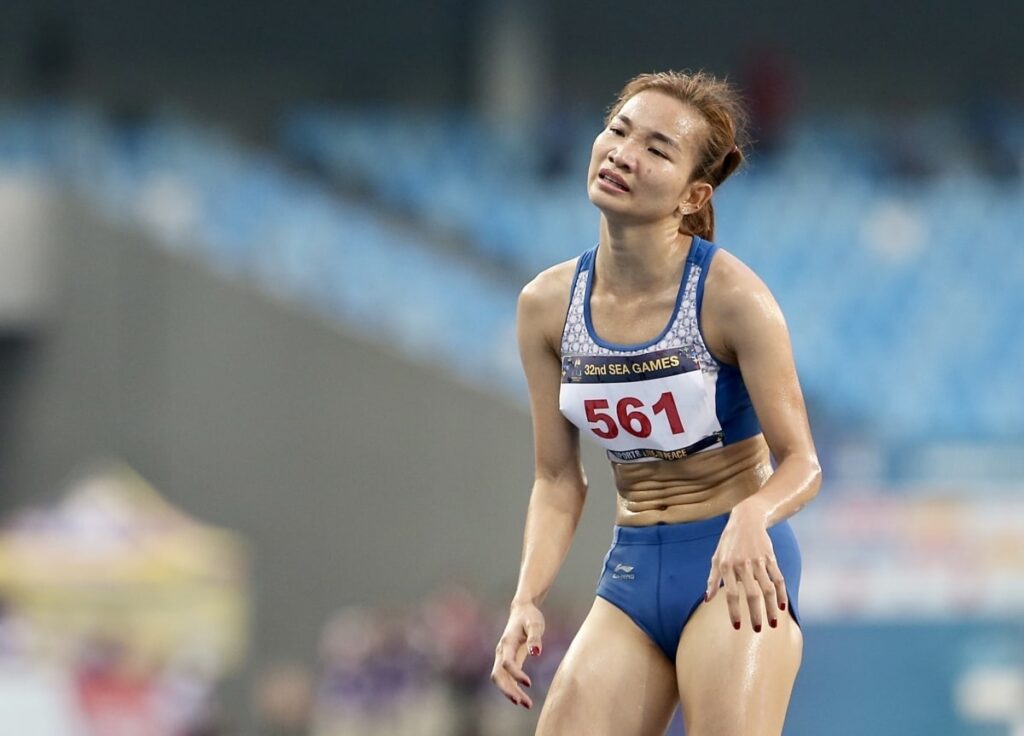 Oanh competed with three competitors, one of whom was her teammate Nguyen Thi Huong, while the last one was Philippines' Joida Gagnao.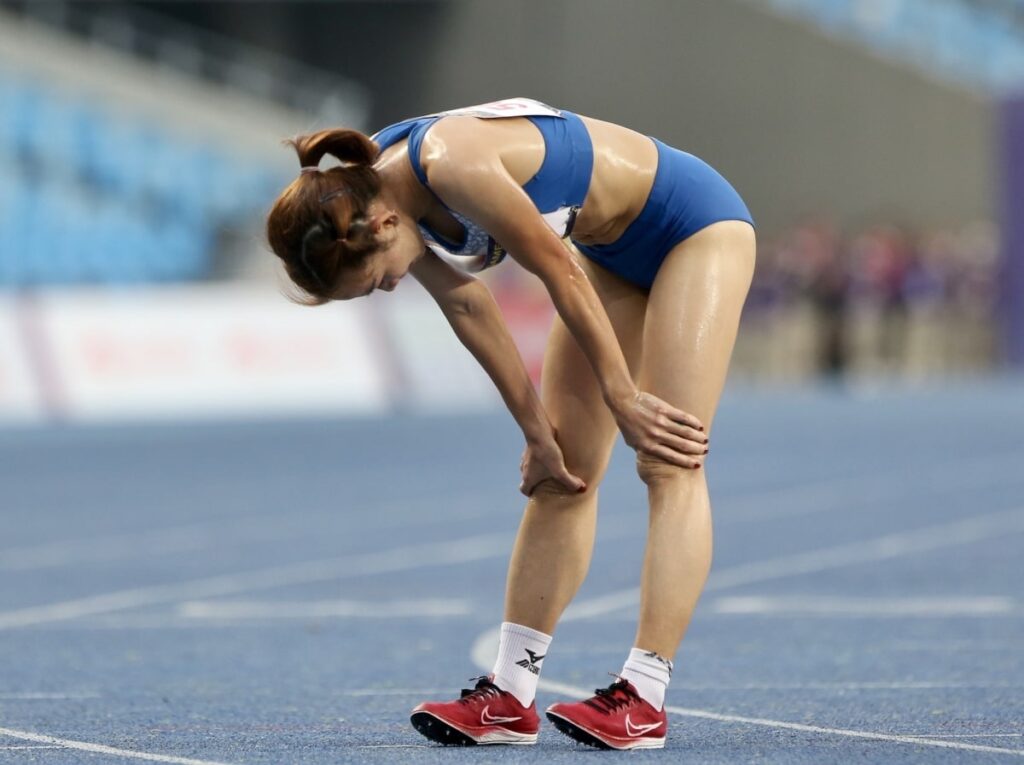 It was slightly struggling for Oanh as she was behind Joida for the first 2,600m, but she sped up in the last 400m and eventually beat all to accomplish her double gold medal.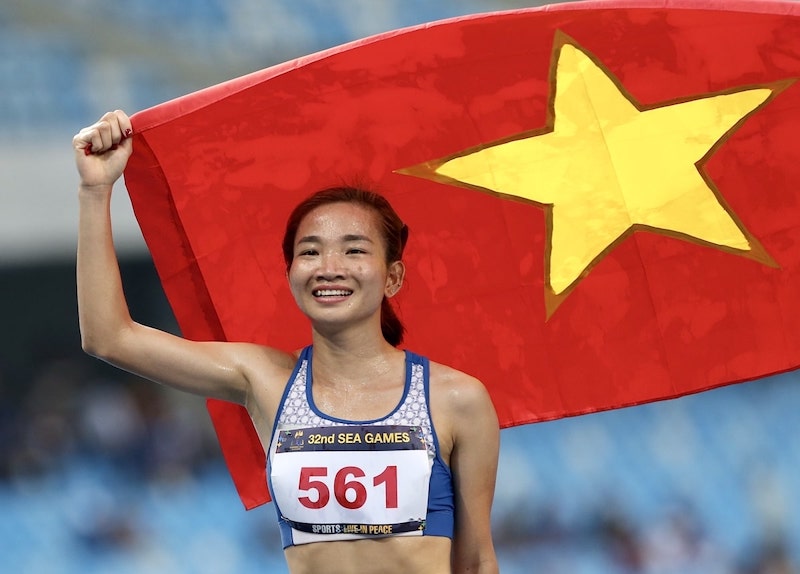 At this point, Oanh showed sign of tiredness and fatigue after finishing the 5,000 m run, but still managed to celebrate with the nation's flag.