Indian cricketers Ravichandran Ashwin and Ravindra Jadeja, fresh from their outstanding performances in the first Test, took some well-deserved time off to unwind amidst the serene tropical beauty of Dominica. Ashwin's exceptional display, which included his eighth 10-wicket match haul, propelled him into the same league as the legendary Anil Kumble for the highest number of 10 Test wickets by an Indian bowler. The duo, their teammates, and the coaching staff indulged in the blissful surroundings during their visit to the picturesque Titou Gorge.
In a gesture that mirrored their camaraderie, Ashwin shared pictures of the outing on his Instagram account, playfully captioning them as 'Out and about.' The snapshots captured the team's leisurely moments as they relished the tranquility of the tropical destination. Joining Ashwin on this memorable escapade were fellow cricketer Jaydev Unadkat and the coaching trio of Head Coach Rahul Dravid, Batting Coach Vikram Singh Rathore, and Fielding Coach T Dilip.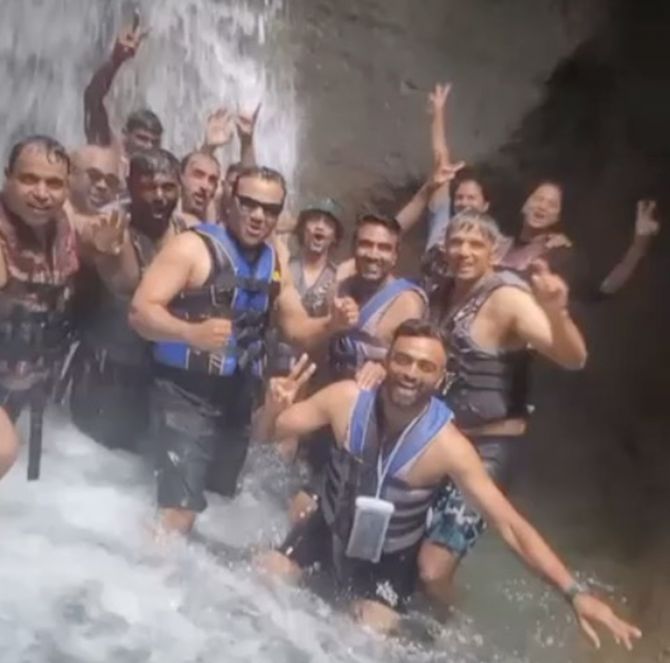 Meanwhile, Ravindra Jadeja took to social media to express his gratitude, sharing a photo taken from a yacht. The image aptly conveyed the magnificence of the surroundings, while Jadeja captioned it with the heartfelt words, 'Blessings fall on my yard.'
The rejuvenating retreat provided a well-deserved break for these cricketers and an opportunity to bond and recharge ahead of their future endeavors. Away from the pressures of the game, they immersed themselves in the breathtaking beauty of Dominica's tropical haven, savoring moments of calmness and tranquility.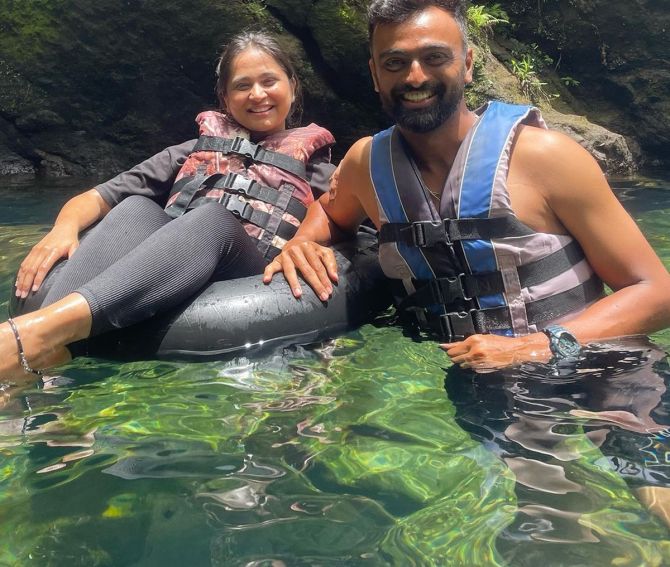 As the cricketing world eagerly awaits the next battle on the field, Ashwin, Jadeja, and their teammates find solace in the enchanting allure of Dominica. Their retreat amidst the tropical paradise rejuvenated their spirits and reminded them of the wonders of nature, leaving them invigorated and ready to conquer new challenges on the cricketing horizon.
Tropical Delights For Ashwin, Jadeja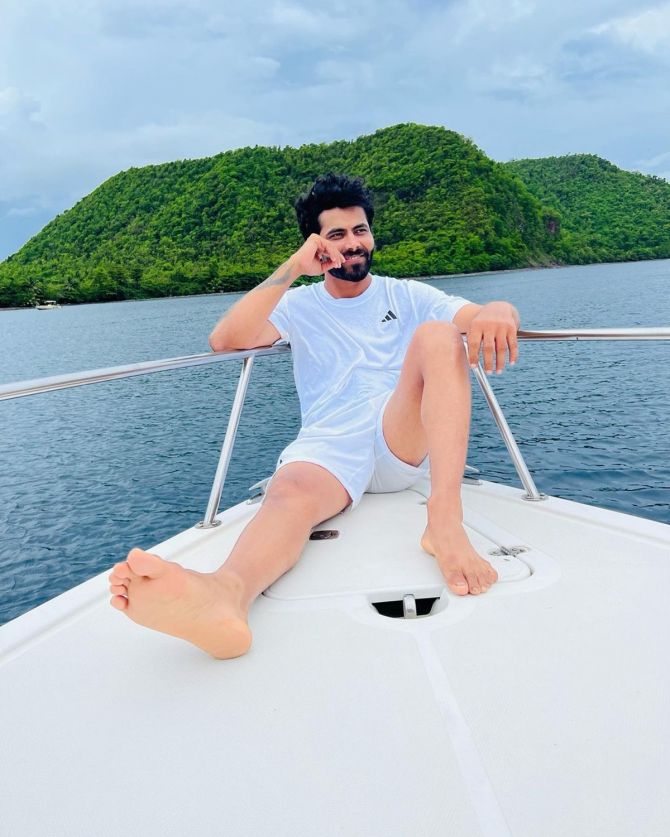 This tropical getaway offered Ashwin, Jadeja, and their companions a chance to unwind and appreciate the mesmerizing beauty of Dominica. As they immersed themselves in the tranquility of the tropical haven, the cricketers forged stronger bonds and recharged their energies for the upcoming battles on the cricket field.