Lionel Messi is viral, yeah, like it's something new, but this time it is not about football, lifestyle, or whatsoever about the 7th-time Ballon d'Or winner.
Lionel Messi interview – what happened
Messi agreed to do an interview with the famous comedian from his country, Migue Granados, and one of the questions (or a dirty jokes) is about Messi's man-thing's size. The 2022 FIFA World Cup champion with Argentina must have expected the least about such questions as he probably loved to answer questions on soccer, his family, and moving to Miami.
He must have been stunned when the interviewer, known for his dark humor, asked this remarkable question.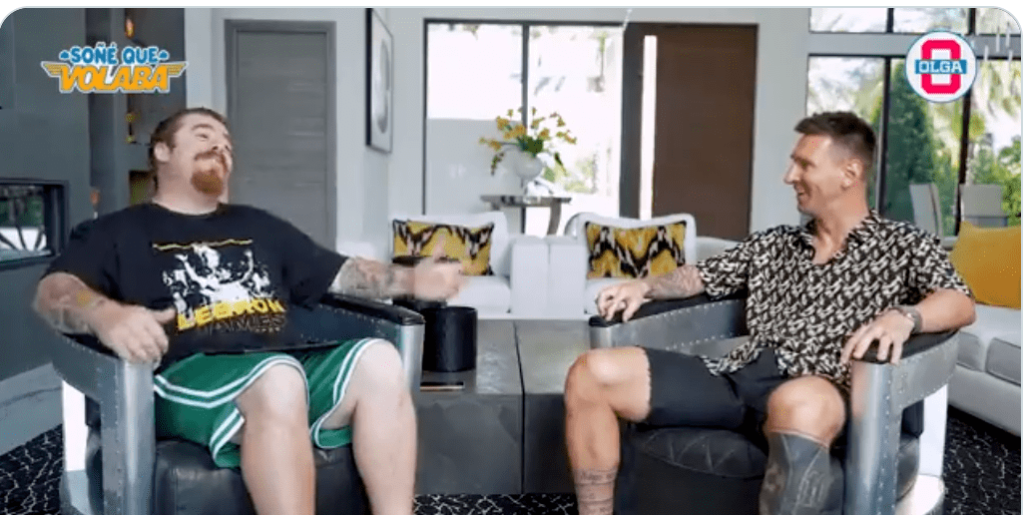 Messi was left speechless by this private question about his "size"
Granados worked around the topic any way he could. "Basics for men," he said, defending his question by claiming it came from his group of all-male friends.
"What can be so big that it makes you nervous to talk about it?" he teased, before helping Messi dodge the question. "If you want we won't talk about it. We both know well what we're talking about."
Why is Messi called La Comadreja or The Weasel?
Lionel Messi's Argentina teammates named him La Comadreja, which means "the weasel" in English.
Rumors began to circulate about the nickname in 2022, and the main one is believed to come from players who have shared a dressing room with the Inter Miami star. They say it is related to a specific body part that is not an average size, according to them.
On one of Messi's Instagram posts after an Argentina game in 2022, Rodrigo de Paul commented, "How the weasel stings," while Papu Gomez added, "The weasel is crazy."
If there was any doubt about what the weasel referred to, it was put out when Olga posted a link to the interview clip with Messi, where the caption read: "Did he ask about the weasel? He asked about the weasel."