A 'war' started with a kiss; no one could imagine things were getting this worse for Luis Rubiales.
Luis Rubiales has been in the spotlight for weeks since the kissing incident during the Women's World Cup celebration.
Rubiales, without consent, forcibly kissed Hermoso on the lips after Spain won the Women's World Cup two weeks ago.
Now, the Spain men's team released a statement no less than announcing a 'war' with the Spanish Football Federation chief to condemn his 'unacceptable' conduct.
What happened – Pressure on Rubiales to resign
Pressure has been mounting on a resignation from Rubiales after he kissed Jenni Hermoso, WWC winner, on her lips.
Early this week, the men's national team heavily criticized the country's football chief in their official statement.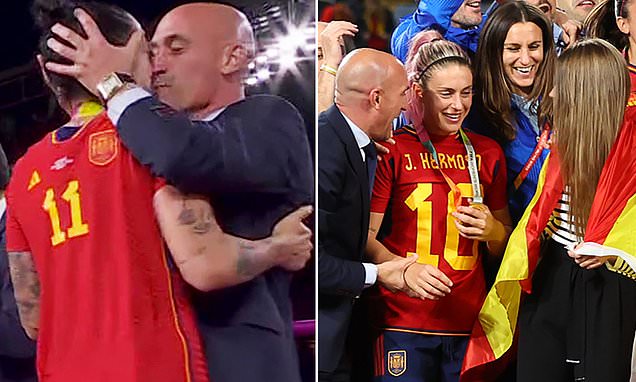 A live statement from the Men's Spanish National Team can read:
"We want to reject what we consider unacceptable behavior on the part of Luis Rubiales, who has not lived up to the institution."
In the same statement, they expressed solidarity with the women players and said the chief had not lived up to the institution he represents.
Meanwhile, since the incident, the 46-year-old has been pressured to step down as head of the Spanish football federation ever since."
Rubiales has refused to step down, saying the kiss was consensual. But Hermoso says she did not consent.
The world soccer governing body FIFA have suspended RFEF President Rubiales from all football-related activities at national and international level for 90 days, pending an investigation.
Spain's sports court has also opened a case against Rubiales for "serious misconduct."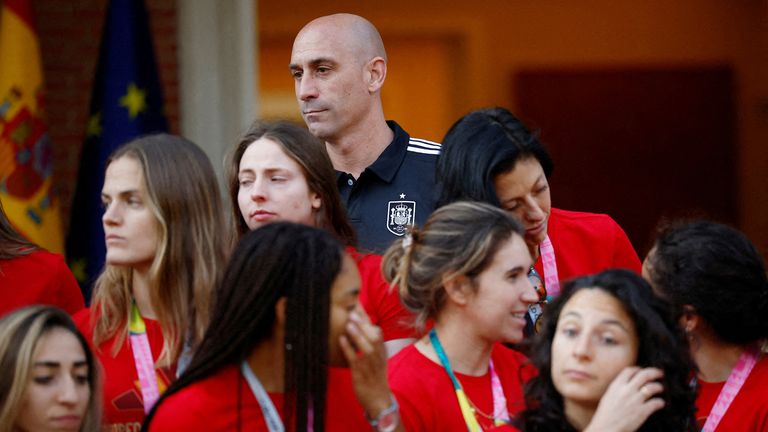 Rubiale's mom went on strike
Last week, Rubiales' mother, Angeles Bejar, had to be brought to the ER after a multi-day hunger strike protesting the "inhumane treatment" of her son.
Two days before the hospitalization, Bejar announced the "indefinite" hunger strike, saying she wouldn't eat until the end of what she called an "inhuman and bloody hunt" against her son, who "does not deserve" it.