Doubles pair Miyu Kato and Aldila Sutjiadi were disqualified as a French Open doubles match ended controversially after the pair accidentally hit a ball girl.
What happened
French Open seems to never lack of dramas.
The incident happened on 4th, in the second set of the third round match.
At that time, Japan's Miyu Kato and Indonesia's Aldila Sutjiadi had lost the opening set to Spain's Sara Sorribes Tormo and Marie Bouzkova of the Czech Republic, who were leading 3-1.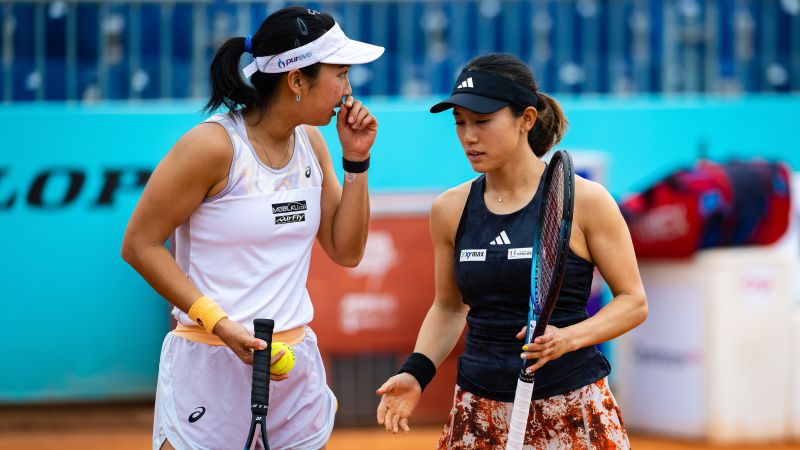 The footage showed that Kato accidentally hit the ball to the back of the court after a point, it appeared that she did not intentionally mean to hit the ball girl.
The ball hit her head and had her tearful, standing at the back of the court.
Chair umpire Alexandre Juge issued a code violation before grand slam supervisor Wayne McKewen and tournament referee Remy Azemar appeared on Court 14.
After a long discussions between the officials and the players, it was announced Kato and Sutjiadi had been defaulted, which sparked the crow jeer and boo over the decision.
Kato looked devastated while Sutjiadi comforted her company.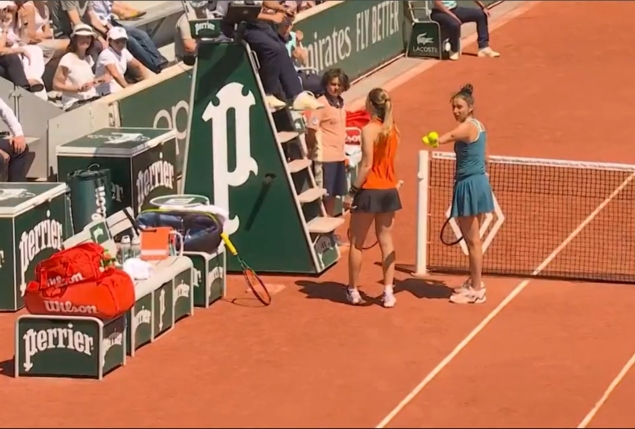 Harsh call for Miyu Kato and Aldila Sutjiadi?
It was thought to be a tough call and not justified for the pair.
ESPN quoted Tennis journalist Ben Rothenberg about the decision to disqualify:
 "Brutal call. Ball not hit in anger whatsoever, just hit across to ball girl to keep the match flowing because it was the other team's turn to serve. Ball girl had hands full, reacted late."
First time such decision is called?
Surprisingly, this happened in the past at a grand slam.
In 2020, Novak Djokovic was totally stunned to see his US Open campaign ended early after he was defaulted for unintentionally hitting a line judge.
What's in the rule book?
According to the grand slam rule book, players "shall not violently, dangerously or with anger hit, kick or throw a tennis ball within the precincts of the tournament site except in the reasonable pursuit of a point during a match (including warm-up)"
The rule book states: "In all cases of default, the decision of the referee in consultation with the grand slam chief of supervisors shall be final and unappealable."
A player who is defaulted loses all ranking points earned at the tournament, the rule book states, and all prize money earned at the tournament.