Adidas just recently revealed the Indian Cricket team new jersey. Adidas, the official kit sponsor of the Indian cricket team, has revealed the new design for the national team jerseys, which will be worn in all three game formats, accompanied by an extensive marketing campaign.
Indian Cricket Team New Jersey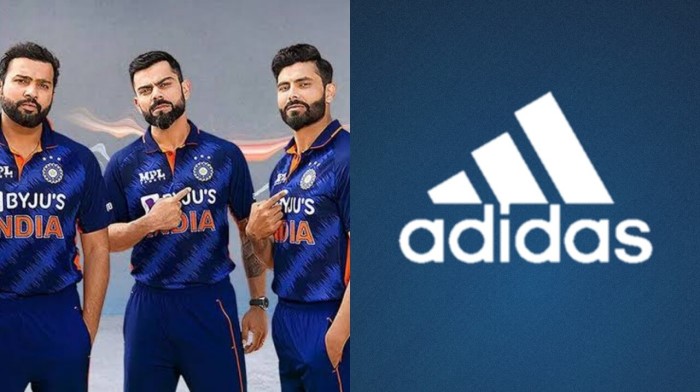 Adidas will promote the new jerseys through a comprehensive 360-degree marketing campaign across various platforms, which includes digital, social media, print, and more.
As part of the campaign, Adidas will produce a video featuring prominent cricketers such as Rohit Sharma, Harmanpreet Kaur, Virat Kohli, Hardik Pandya, Shubman Gill, Smriti Mandhana, Renuka Singh Thakur, as well as enthusiastic fans from all over the country.
Neelendra Singh, General Manager at Adidas India, expressed his thoughts on the partnership: "Through our collaboration with the BCCI, we are excited to offer all cricket fans the chance to wear their beloved team's colors proudly. Our goal is to redefine the Jersey culture landscape in India."
Sunil Gupta, Senior Director of Brand at Adidas India, added, "The campaign is built on a simple insight: while it may be challenging to describe the emotions evoked by the Team India jersey, whether worn by a player or a fan, there is one overwhelming feeling—Impossible Is Nothing."
Adidas recently secured exclusive rights to design, manufacture jerseys, kits, and other merchandise for the Indian men's, women's, and U-19 cricket teams.
Watch Indian Cricket Team New Jersey by Adidas