Pokemon is incredible, and Nick Kyrgios is excellent; that's why the combination of the tennis ace and Pokemon reached a higher level of coolness.
Nick Kyrgios' Pokémon fandom has reached new heights as the tennis star shows off a massive Pokémon tattoo.
What happened
The 28-year-old tennis star's love for the Japanese media franchise is massive, and he's far from shy in showing that to the world.
He got his entire back inked with a massive tattoo, which composes up to nine characters from the legendary Japanese anime.
Charizard, Blastoise, Gyarados, Dragonite, Snorlax, Gengar, and Mewtwo are among the characters pictured in the ink collage.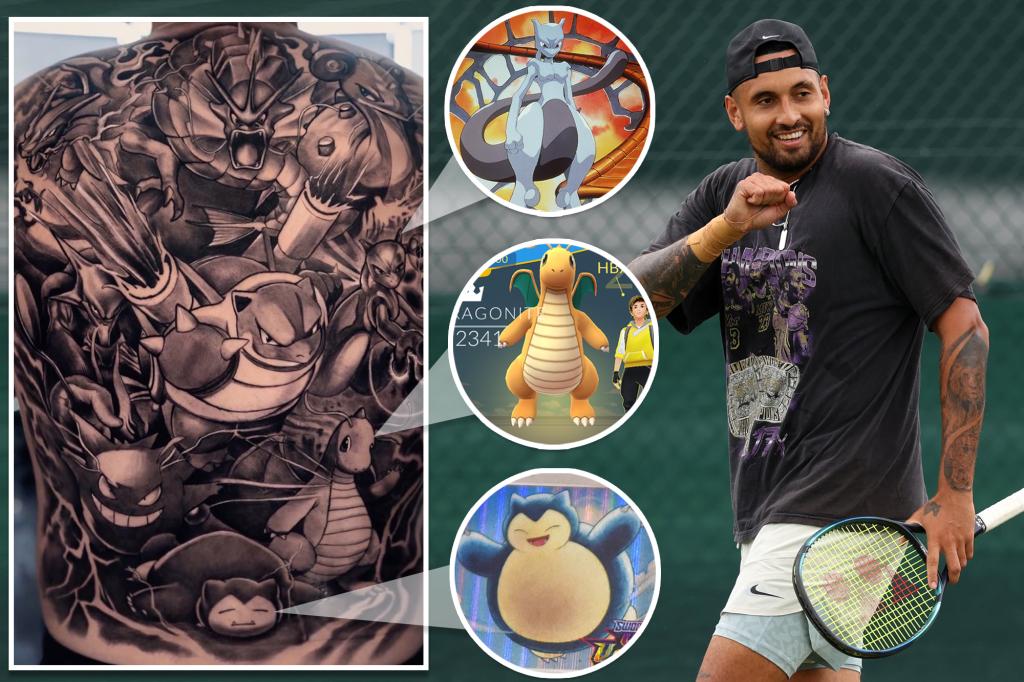 Kyrgio entrusts Ganga Tattoo Studio, as the artists in the ink shop have been multiple superstars' favorites. The studio has served the likes of Lakers superstars LeBron James and Anthony Davis.
He proudly shared photos of the team that worked on the piece and the footage of the process that took hours to accomplish.
The Australian has praised the mobile game Pokémon Go since 2016 and the online multiplayer game Pokémon Unite as recently as April 2023. He even admitted that the game consumes more time than tennis.
On the court, it's been a quiet year for Kyrgios, who recently withdrew from the Citi Open in Washington and has missed every Grand Slam this year due to injuries.