The anticipation is palpable as Texas gears up for its inaugural Major League Cricket event, with organizers confirming that the opening night at Grand Prairie Stadium is sold out.
On July 14, the Texas Super Kings will play against the Los Angeles Knight Riders, and a packed stadium will warmly welcome these global cricket stars.
In addition to the highly-awaited match, the league has planned an exciting lineup of entertainment for the crowd, including a captivating drone show and a spectacular fireworks display after the game, making it an unforgettable night for cricket in America.
Sameer Mehta, co-founder of Major League Cricket, expressed his excitement about the event, stating, "Fans will witness a truly remarkable cricketing experience in America on Thursday, as a full house at the Grand Prairie Stadium welcomes the world's finest players for the opening match of Major League Cricket."
Sold Out Major League Cricket Opener in Texas: A Historic Night with Virat Kohli and Global Stars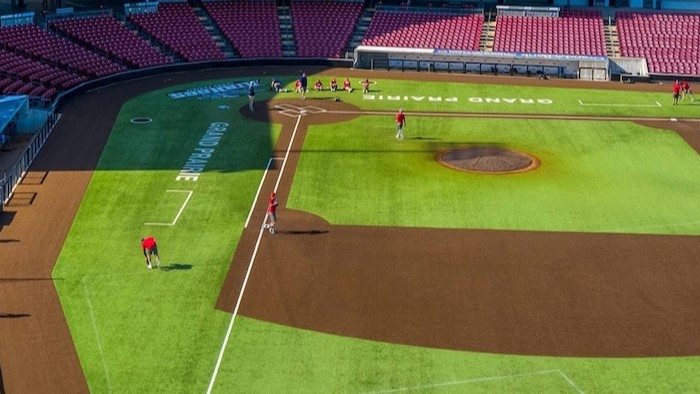 Faf du Plessis, a skipper of the Texas Super Kings, spoke of their overwhelming support since arriving in Texas. He said, "Representing the Lone Star State in front of a packed stadium and being a part of this special night for cricket in America is truly exhilarating for us. We can't wait to step onto the field."
Meanwhile, Los Angeles Knight Riders captain Sunil Narine expressed his delight at finally bringing cricket to the United States. He commented, "We've long discussed the possibility of playing in the United States, and I'm thrilled that it's finally becoming a reality. The fact that the opening game is sold out is fantastic news, and we're eager to showcase our exciting brand of cricket to the fans in America."
The competition's league phase will feature six teams and 15 games, followed by IPL-style knockouts. The final match is scheduled for July 30 in Dallas.
With a sold-out stadium, enthusiastic fans, and some of the biggest names in cricket, the Major League Cricket opener in Texas promises to be an exceptional event. Cricket lovers in America are in for a treat as they witness the birth of a new era for the sport in their country.