Villarreal's Alex Baena was punched in the face by Fede Valverde for mocking the Real Madrid star over the loss of his child.
Alex Baena releases statement denying mocking Fede Valverde over the loss of the Real Madrid star's child.
What happened
Previously, M88Sports reported the incident between two La Liga stars Baena and Valverde.
Valverde, confirmed by various sources, punched the Villarreal man after Madrid's defeat to Villarreal in the Bernabeu car park.
The Uruguayan midfielder reacted angrily to alleged remarks that Baena made about his unborn child, sources said. Valverde and his partner Mina Bonino had a miscarriage scare in February.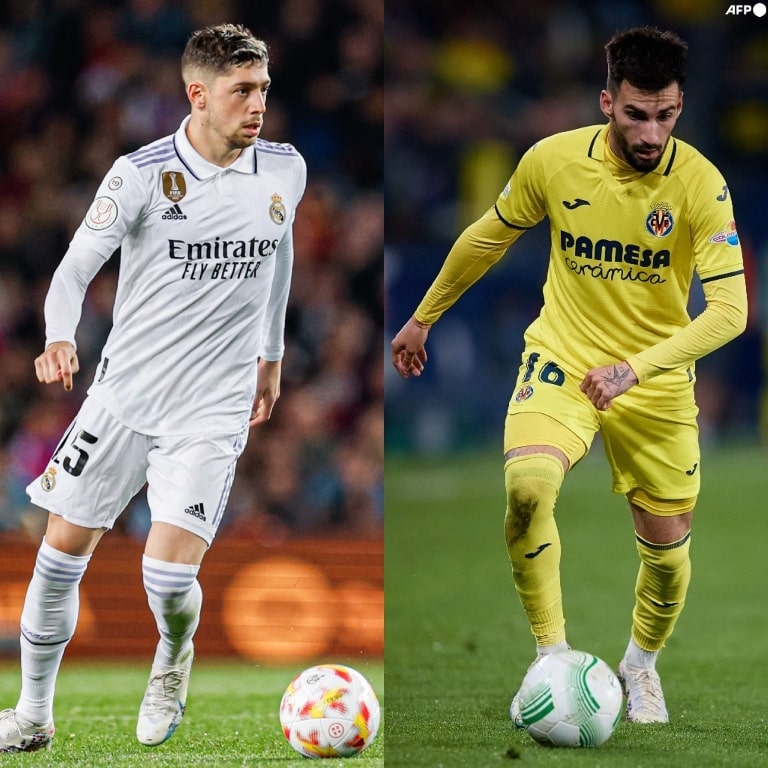 Per Madrid-based Marca, Valverde's entourage revealed the details of Baena's words as below:
"In the Copa del Rey match, Baena kicked Fede and told him: 'Cry now that your son is not going to be born'. That stayed there, but today he said something similar and Fede got heated. That's why he waited for him in the car park… and told him that 'he wasn't messing when it came to the family'."
Alex Baena's official statement on the incident
The Spanish winger addressed the situation on social media as he flatly denied that he had told Fede Valverde to "cry now that your son is not going to be born".
"It is TOTALLY FALSE THAT I SAID THAT," Baena wrote on both his Twitter and Instagram accounts.
Baena also expressed his upset by the negative words aimed at him after what happened while making reference to the Madrid man's punch.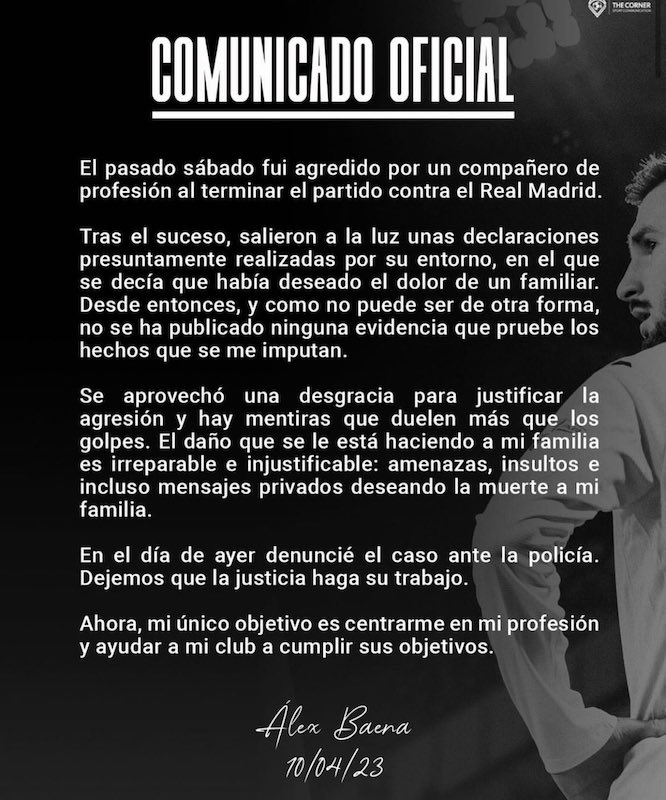 "Very sad for the aggression I suffered after the match and surprised by what is being said about me."
At the same time, Baena retweeted the comment of a user (@elmodelo14) in which he assures that it is totally impossible that the Villarreal player said that phrase to the Uruguayan.
According to this account's theory the Copa match, which it all began, was played before Mina Bonino, the Real Madrid player's partner, revealed in an interview the problems she had suffered at the beginning of her pregnancy.