Avesh Khan still cringes at the memory of the infamous helmet incident. It happened after the Lucknow Super Giants clinched a thrilling victory over the Royal Challengers Bangalore in a close IPL match in Bengaluru. The aftermath was brutal, with relentless trolling and messages bombarding him.
"I realized later that I shouldn't have done this. It just happened in the heat of the moment. I now feel sad," confesses Khan.
With the West Indies series on the horizon, the seamer from Madhya Pradesh hopes for a national team call-up. His last appearance for India was in October 2022, against South Africa at home. In the 2021–22 season, Khan was a potential pacer for the shortest format, but the selectors had different plans. He is not included in the T20 World Cup squad in Australia and instead was asked to focus on domestic cricket. Khan took 38 wickets in eight matches for Madhya Pradesh, which unfortunately lost in the semifinals. Nonetheless, Khan expressed satisfaction with his performance in red-ball cricket.
However, he admits that the IPL did not go as expected. "If you compare my last two IPL seasons to this one, it didn't go how I envisioned. Despite that, my economy rate remained below 10. I bowled crucial overs in the fourth and fifth positions and during the death overs," he points out, highlighting how this season saw an increase in high-scoring games, leading to higher economy rates for all bowlers.
Back in the Lucknow Super Giants' fold, Khan received praise from coach Andy Flower for his dedication and effort. Morne Morkel, the team's fast-bowling coach, provided valuable guidance on setting up batters. "Despite having stitches on my hand, I bowled in the initial IPL matches. Morkel openly commended my team-first attitude. I took a painkiller and had an injection in my hand, and everyone appreciated my commitment after the game," he recalls.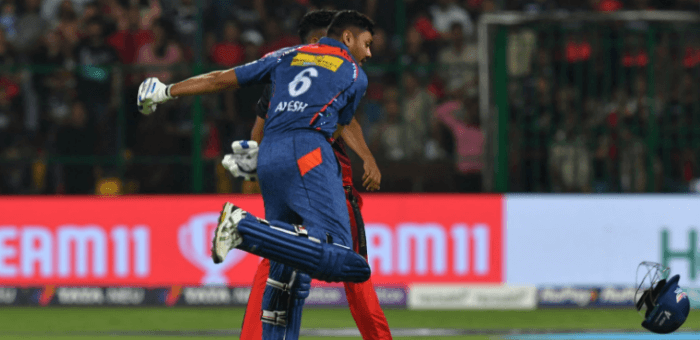 The Challenges Faced by Fast Bowlers
Maintaining rhythm as a fast bowler with a packed domestic calendar can be extremely challenging, especially when switching between different formats.
Going from representing the Indian team one day to being asked to play domestic cricket the next takes a toll on one's mental well-being. Khan reveals that he bowled over 240 overs last season for Madhya Pradesh. There were instances when his body begged for rest, but he soldiered on because every match became crucial for his team.
"A fast bowler always tries to be at his peak and it's not easy. Lot goes behind the scenes, be it following a diet, following proper schedule, taking 8-9 hours sleep. You need proper training and proper recovery too. It looks simple but it's very tough. When playing domestic cricket, it's hard to say I won't bowl much or will bowl only certain number of overs. I bowled 30-35 overs on an average during Ranji Trophy games. There is travel and a one day break before you recover for the next game," he explains.
In his quest for an Indian comeback, Avesh Khan received valuable assistance from individuals willing to lend a helping hand. Subroto Banerjee, one of the current selectors, guided maintaining a straight wrist, while Paras Mhambrey, the Indian team's bowling coach, shared insights on utilizing the non-bowling arm effectively.
In Lucknow, Gautam Gambhir expressed his desire for Khan to unleash his pace, even if it meant conceding 60 runs in four overs. "I've worked on a few aspects, and one thing is crystal clear now—I've learned what not to do while bowling. I meticulously reviewed my videos to identify where I was going wrong," Khan adds with determination.