Top Youtube and Twitch streamer IShowSpeed finally meets his idol Cristiano Ronaldo, and it was one of the best moments from last week.
What happened
IShowSpeed has established himself as one of the top content creators due to his great sense of humor and unique personality.
He also follows sports, especially football, and is similar to millions of football fans. He has idolized the icon Ronaldo and considered the forward his main source of inspiration for ages.
Speed has been seen in tears witnessing Ronaldo's downfalls for years, with his failure during the 2022 World Cup or when the Portugal legend endured a tough time with Man United.
After years of following and longing to meet the idol in person, Speed can finally fulfill his dream.
The encounter was worth the hype, well, at least for the American entertainer, who screamed in overwhelming excitement.
With the help of AC Milan's star and Ronaldo's teammate Rafael Leao, IShowSpeed encountered his idol and even shared a moment of 'Siu'.
Thrilled by the excitement, Speed dropped to his knees and proudly showed Cr7 the tattoo he got to honor the striker's signature celebration and seemed to be in utter shock for several minutes after the meeting.
Of course, photos were taken, and some tears from the guy who fulfilled his wish.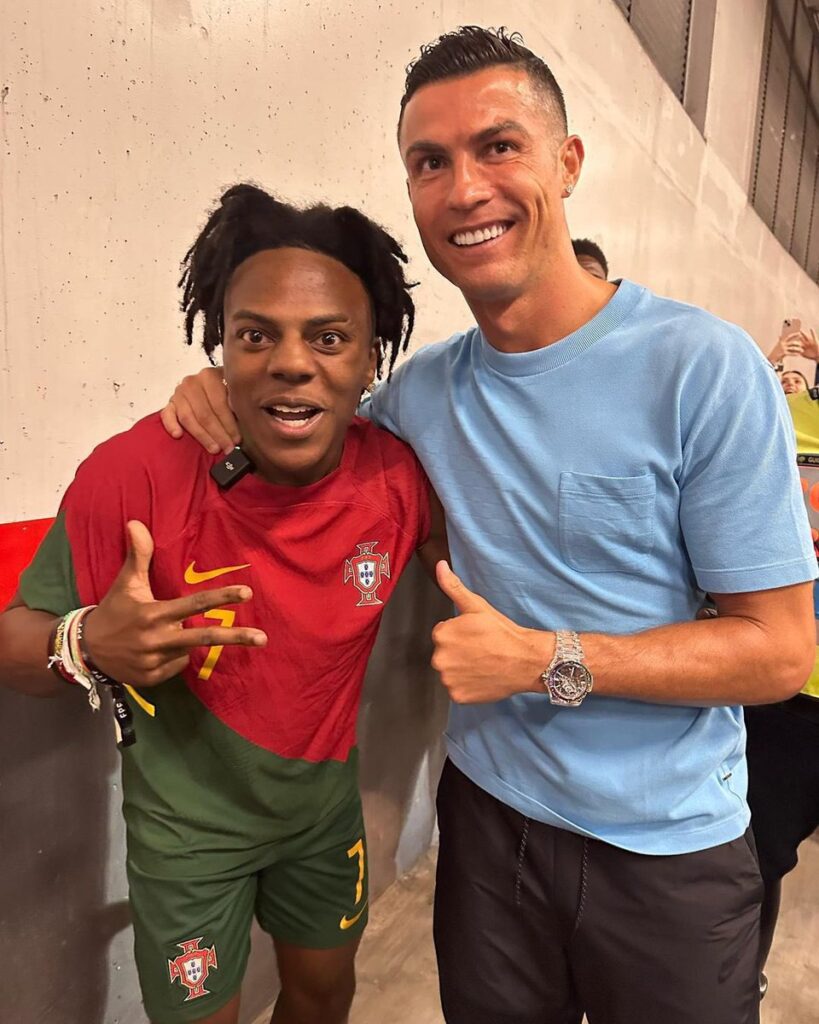 A Chinese fan successfully invaded the pitch days ago as he hugged Lionel Messi during an International friendly in Beijing. Now a Cr7's hardcore fan shared a moment with Ronaldo.
Yes, we are jealous!