Full footage as a Chinese fan runs onto the field to hug Lionel Messi during Argentina vs. Australia friendly in Beijing, China, on Thursday.
The incredible Lionel Messi effect at Inter Miami and MLS
What happened
During the international friendly, an enthusiastic Chinese fan invaded the pitch in an attempt to hug football icon Messi, and he succeeded.
He could be seen climbing out of the wall and jumping down from the stand before hustling to hug Messi and being chased over the field by security.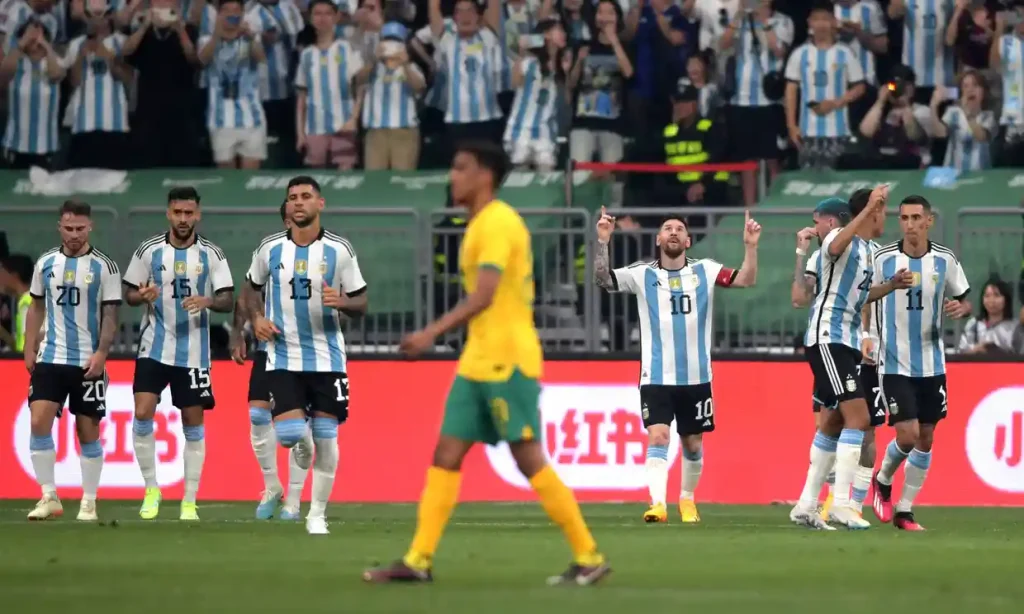 Argentina 2-0 Australia – Messi shined in an international friendly
with the crowd in the stadium, shouting Chinese phrases that sort of translate to "Awesome!" and "Badass!".
It's safe to say the guy was having one of the best moments of his life, having hugged Messi and managed to high-five Emiliano Martinez before being apprehended by security. Still, he kept his contented smile while he was being carried out.
Watch the full footage here:
From another angle which showed where he jumped from:
Fan reacted after hugging Messi
In an interview with Messi's fan club, he apologized for his behavior while criticizing the security measures.
"Of course, I also hope to use my negative case to tell the security personnel that your security work is not competent and gave me such an opportunity," he said. "There will be many international competitions in Beijing in the future. I hope you will improve your security capabilities."
The match result
Messi did not let nearly 70,000 attendees in the Workers' Stadium down as he scored an outstanding goal in the 120 seconds early of the first half to see off Asian side Australia.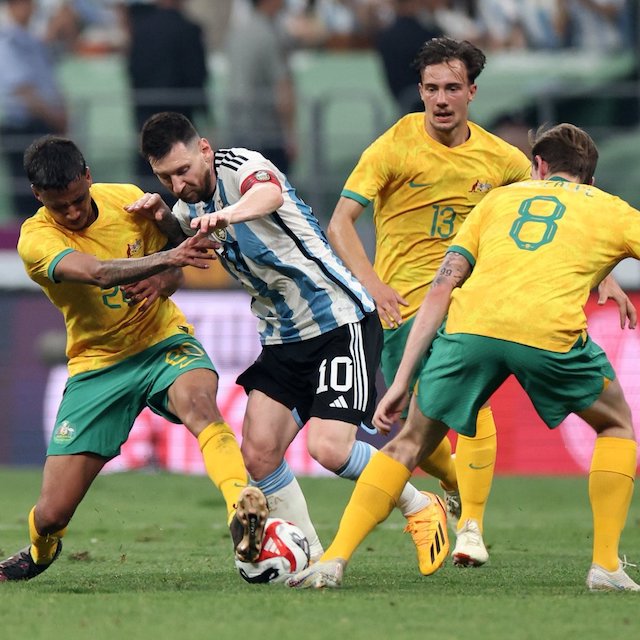 Messi skill
Almost every fan was seen wearing Argentina's home kits with Messi's name on the back, which showed how great the 2022 World Cup champions' influence was on two of the world's most populous countries.