The incredible Lionel Messi effect at Inter Miami and MLS as the 2022 World Cup winner created massive implications to the American soccer in overall.
Messi joined Inter Miami
It was a bombshell as the Barcelona legend decided to join David Beckham's Inter Miami, with a 3-year contract.
The Catalan club admitted defeat in the race to re-sign their best player in the history, with Messi had refused to create a sensational return to Camp Nou.
And the effects created by the Argentinian have been impressive, even with him yet to suit up for the MLS side.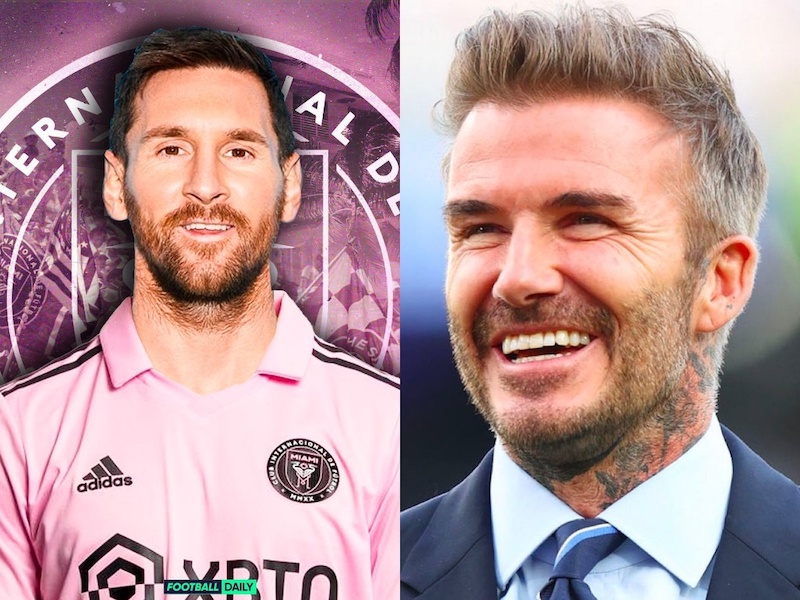 The Messi's effect at MLS and Inter Miami
Inter Miami have seen a huge rise of more than five million instagram followers since Messi's arrival.
In the 24 hours since the 7-time Ballon d'Or winner announced he's joining, the MLS club went from roughly one million to 6.1 million, and counting.
The club who is standing at bottom of MLS's standings is already reaping the benefits from securing the GOAT's signing.
6.1 million followers means that Inter Miami's instagram is now bigger than the following of every NFL, MLB, NHL and MLS club on Instagram according to Front Office Sports:
New England Patriots: 4.9 million
Dallas Cowboys: 4.5 million
New York Yankees: 3.2 million
Tickets all sold because of Messi
Adding to that, the ticket market to watch the Messi play in the American soil has rocketed after his announcement.
The price has been risen by 1400% to watch Messi play the New York Red Bulls in August, while the rest of Miami's tickets, ranging from $800-$3500 in reseal, have been sold out.
Prior to Messi's move, it is humbly at $25/match ticket.
It's magnificent to see that the American fans are going banana over the chance to see Messi in flesh, and they don't care less of The Herons sitting in last place in the Eastern Conference standings.
A change of stadium because of Messi?
Miami's current home stadium, the DRV PNK stadium is humbly at 18,000 capacity, with reports suggested that Beckham may consider moving to a bigger one, like the Hard Rock stadium which is at 65,000-person home of the NFL's Dolphins.