16 bats with pads, shoes, thigh pads and gloves were stolen from Delhi Capitals players during the transit
Delhi Capitals players lose bats and other equipment as many as 16 Bats including David Warner's and Mitchell Marsh's have been reported missing after they returned to Delhi from Bengaluru, where they played RCB on April 15.
Check here for more Sports update on M88Sports
What happened
Indian Express and more sources report a missing case of a total 16 bats, in addition to other equipment like shoes, pads, and gloves.
Warner, Marsh, Yash and Phil are among the owners of those missing items listed.
In specific, three bats belonging to David Warner, two belonging to Mitchell Marsh, three to Phil Salt, and five belonging to Yash Dhull were missing.
It is supposed the gear has been lost during the transit as they players flew back to Delhi on Sunday and have had their kits delivered to their team hotel.
Delhi Capitals has hired a logistics company to assist in the transport of kit and equipment from one venue to another during the IPL.
The team official said to the press:
"All of them were shocked when they heard that everyone had lost something or the other from their kit bags,".
"This is the first time such an incident has happened and the matter was soon raised to the logistics department, police and later at the airport. The investigation is on."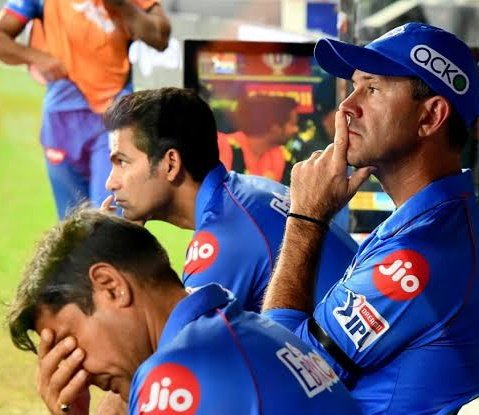 Another blow to the team's spirit
Delhi Capitals are the only team without a win so far this season.
They are at the bottom of the points table, having lost their first five games, and their next fixture is against Kolkata Knight Riders at home on Thursday.