Jannick Sinner claimed his first ATP Masters 1000 title after a dominant final against Alex de Minaur in the Canadian Open.
What happened – Sinner beat De Minaur
It had been actually predicted to be an easy final for the Italian ace Sinner. The 21-year-old proved too good for his opponent from Australia, De Minaur.
Even though both players looked nervous with their earlier performances not convincing, Sinner came out the better side, cruising past a 6-4 6-1 win comfortably.
"It feels so good," Sinner said. "It is a great result, one I can share with all the people who are close to me.
"We are doing the right things and working very hard.
"It makes me feel good and stronger, and also hungry to work even harder."
Match highlights
De Minaur began the match with a chip and charge to the net, which proved successful.
The Australian felt that changing things up was a policy worth pursuing against a man he had lost all four previous meetings to.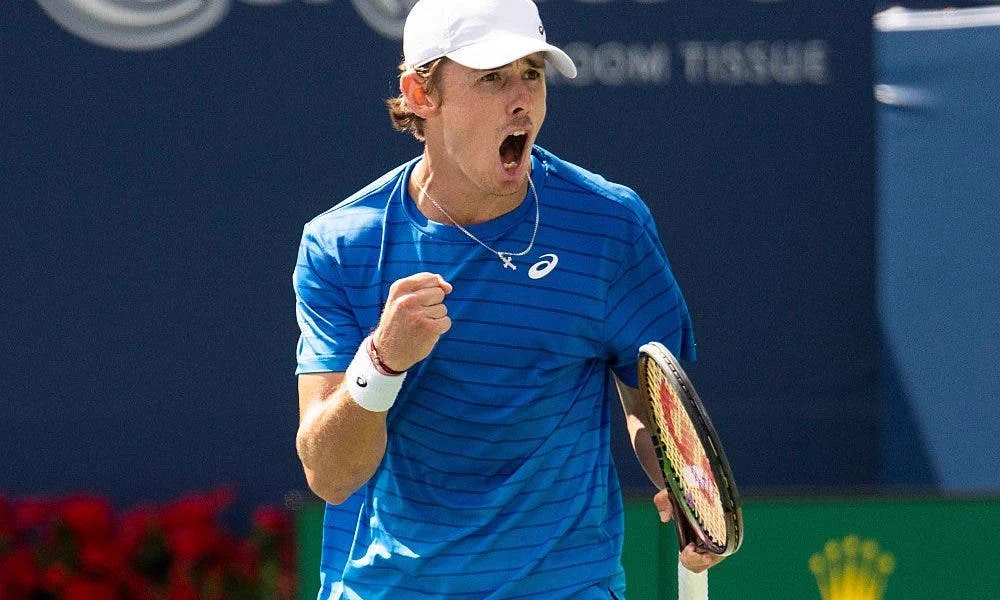 Sinner absorbed the early threats, held serve, and then broke his opponent at the first time of asking – with the snap of the Italian's groundstrokes causing problems for De Minaur.
De Minaur got back on serve immediately. A precision backhand that painted the line crafted the chance – and he got back on serve when Sinner surprisingly sent a rallying forehand over the baseline.
Sinner pressed hard in the sixth game, but craft rather than brute force secured a second break of serve – as he found a superb forehand lob to leave De Minaur swinging at fresh air.
De Minaur refused to bend and took advantage of some slack play from Sinner to get the set back on serve in the seventh game.
Sinner's groundstrokes had more snap towards the end of the first set, forcing De Minaur behind the baseline.
He worked three set points in the 10th game, and a punishing backhand secured the break to love to put Sinner one set away from a maiden ATP Masters 1000 title.
De Minaur came under constant pressure on serve, and he was broken for the fourth time in the match when sending a backhand tamely into the net in the fourth game of the second set.
The belief drained from De Minuar, who was broken again as Sinner raced to the finishing line in 90 minutes.
"I felt the pressure, I am not going to lie about that," Sinner, who will rise to No. 6 in the world on Monday, said. "But I think I handled it very well."