Cricket World Cup 2023 Final- Australia performed magnificently to beat India in the final to win the ICC Men's Cricket World Cup 2023.
For the first time since 2003, Australia and India competed in the final of the Cricket World Cup, having come a long way to deciding the title's fate.
CC Cricket World Cup 2023: Full Fixtures
ICC Men's World Cup 2023- Jaw-dropping prize money
ICC Men's World Cup 2023 – New Zealand beat England
Cricket World Cup 2023: Quinton De Kock century beat Australia
Cricket World Cup 2023: Rohit Sharma smashes six-hitting record as India beat Afghanistan
Virat Kohli: "It's a bit awkward for me in front of the pavilion named after me"
Cricket World Cup 2023 – Current table situation
Cricket World Cup 2023: New Zealand beat Afghanistan to keep perfect record
Cricket World Cup 2023: Another world record was reached during India's match against New Zealand
ICC World Cup 2023: England seamer Reece Topley ruled out with a broken finger
Cricket World Cup 2023 Final: Everything you need to know
Cricket World Cup 2023 final highlights
The majority of a packed and partisan crowd arrived at the Narendra Modi Stadium hoping to see the host nation end their decade-long wait for a major ICC trophy win.
But it was Australia who delivered on the day. The Australian bowling attack combined to turn the screw after a fast-paced powerplay, bowling India out for 240.
And Travis Head was the star with the bat, hitting an inspired century to win Australia's men their sixth ICC Cricket World Cup crown.
Victory for Australia is a crowning moment in what has been a phenomenal year for Pat Cummins' side across formats, adding to their win over India in the World Test Championship final in June and their subsequent retention of the Ashes.
Asked with a target of 241 to win the World Cup, Australia got off to a fast but shaky start in the face of a new-ball assault from India's seam attack.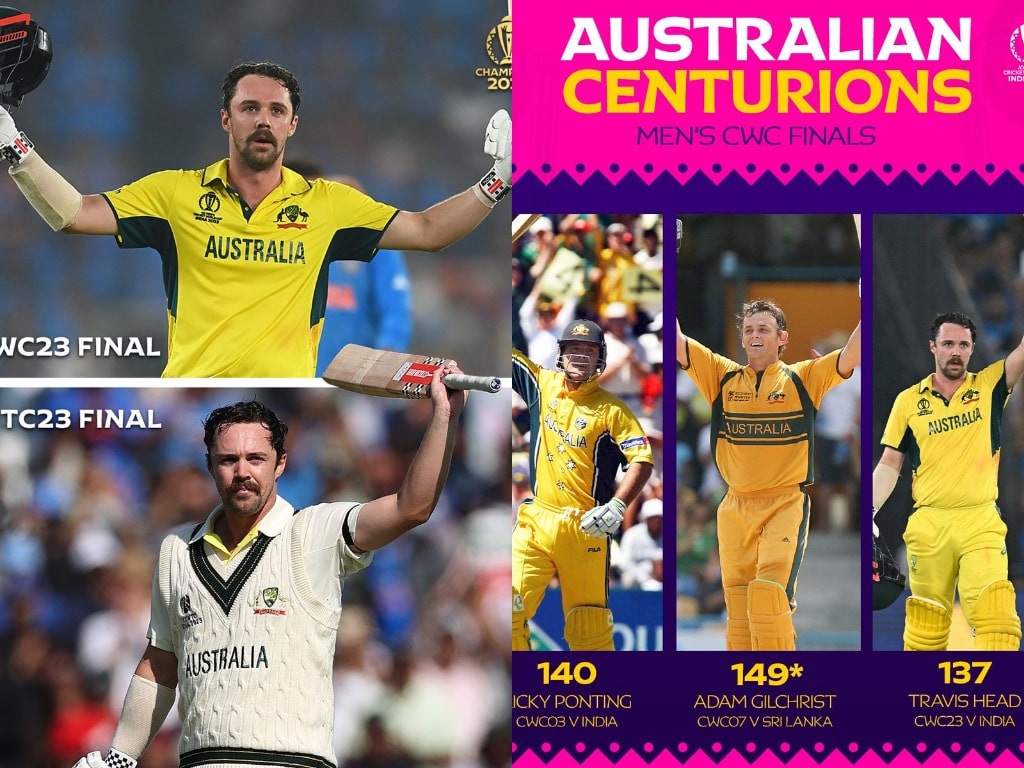 David Warner (7), Mitchell Marsh (15), and Steven Smith (4) all departed cheaply as Australia slipped to 47/3 inside the opening seven overs, with Mohammed Shami and Jasprit Bumrah taking the wickets.
But a superb partnership between Head and Marnus Labuschagne won it for Australia, with Head hitting a stunning century and Labuschagne playing the foil at the other end, bedding in with a resolute half-century of his own.
Head was caught in the deep with just one run needed to win the game, departing to a standing ovation from his teammates, having scored 137 from 120 runs.
And Glenn Maxwell scored the winning runs as Australia claimed victory with six wickets and seven overs to spare.
Cummins is pleased Australia' saved the best for the last'
Australia weren't the clear favourites heading into the 2023 ODI World Cup. They began their campaign with two significant losses, had injury troubles, and several out-of-form players and most of their wins in the league stages were not convincing enough. But captain Pat Cummins was pleased his side "saved the best for our last" as they convincingly beat hosts India – who were unbeaten in the tournament until Sunday – by six wickets in the final to lift the ODI World Cup for the sixth time.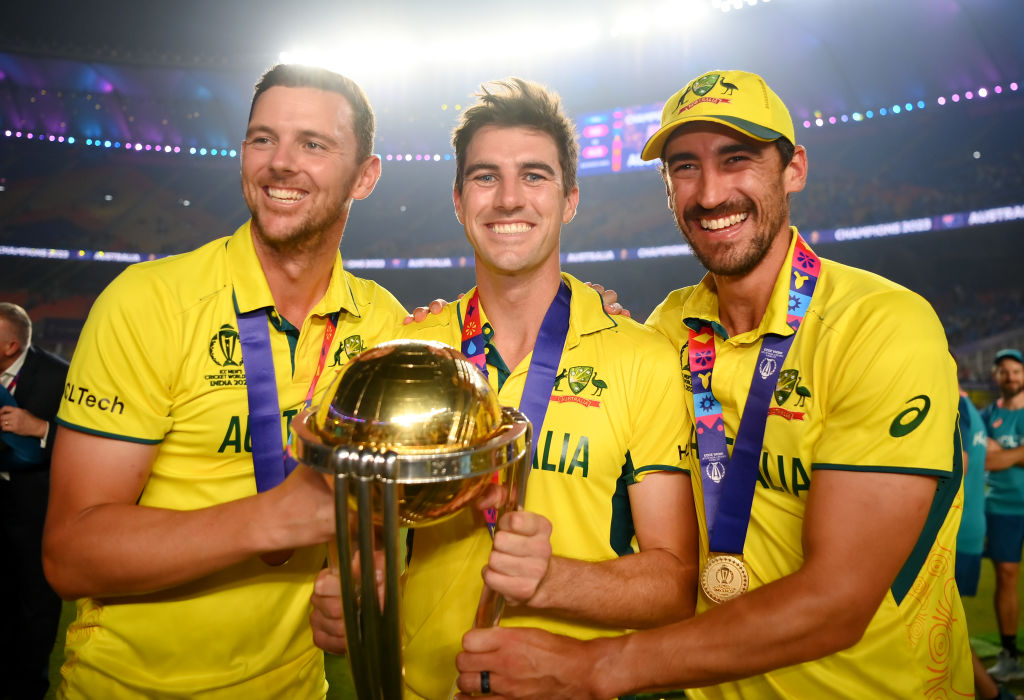 "You've got to go and win a World Cup," he said at the post-match presentation. "You just can't wait for it to happen. And I think you got to be brave at times, you got to take the game on. And it was a real shift after those first two games. With our batting particularly you saw the openers going out really aggressive and pretty much didn't waver from that for the rest of the tournament.
"Think we saved our best for last. And a couple of big-match players stood up and, yeah, we're pretty chuffed."
Rohit Sharma: 'We were not good enough today'
While India captain Rohit Sharma is proud of his team for their spectacular run to the ODI World Cup final, he admitted they were "not good enough" on the big day to get past serial winners Australia in Ahmedabad. For starters, he said about 20-30 more runs while batting, with a more extensive partnership between half-centurions KL Rahul and Virat Kohli, would have helped.
"Honestly, the result hasn't gone our way," Rohit said at the post-match presentation ceremony. "And we know that we were not good enough today. But I'm really proud of the team, how we played from game one. It wasn't our day, we tried everything we could from our side, but it wasn't supposed to be.
"Honestly, 20-30 [runs] more would've been good. We spoke around 25-30 overs when KL and Virat were batting. I thought when they were batting they were stitching a good partnership there and then we just needed to bat as long as possible. We were looking at 270-280 at that point, but then we kept losing wickets. We couldn't stitch a big partnership there, and that's exactly what Australia did to win the game. They stitched a big partnership after three [early] wickets."