Cricket World Cup 2023 has had plenty of memorable moments and historic records. However, the competition is far from stopping to impress the fans as David Beckham joins Sachin Tendulkar at the India-New Zealand semi-final showdown.
The Cricket World Cup 2023 semi-finals and final are almost upon us, with the four remaining teams, Australia, South Africa, India, and New Zealand, gearing up for three spectacular One Day International clashes.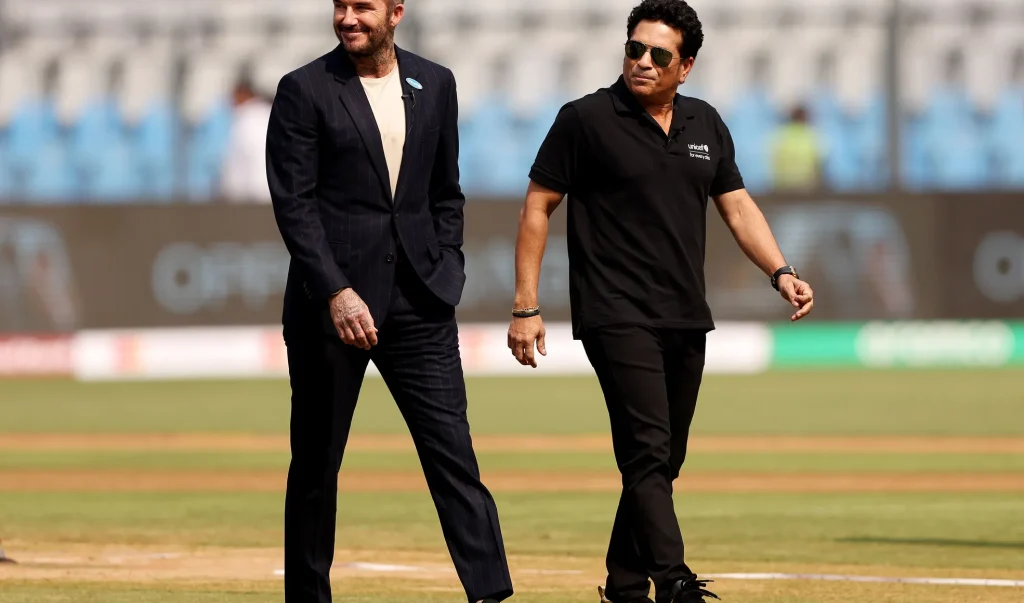 CC Cricket World Cup 2023: Full Fixtures
ICC Men's World Cup 2023- Jaw-dropping prize money
ICC Men's World Cup 2023 – New Zealand beat England
Cricket World Cup 2023: Quinton De Kock century beat Australia
Cricket World Cup 2023: Rohit Sharma smashes six-hitting record as India beat Afghanistan
Virat Kohli: "It's a bit awkward for me in front of the pavilion named after me"
Cricket World Cup 2023 – Current table situation
Cricket World Cup 2023: New Zealand beat Afghanistan to keep perfect record
Cricket World Cup 2023: Another world record was reached during India's match against New Zealand
ICC World Cup 2023: England seamer Reece Topley ruled out with a broken finger
Cricket World Cup 2023: India beat Netherlands
Cricket World cup 2023- Football meets Cricket
Football legend David Beckham arrived in India this time to pair up with cricketing icon and fellow UNICEF Goodwill Ambassador Sachin Tendulkar during the ICC Men's Cricket World Cup 2023 semi-final between India and New Zealand in Mumbai.
Beckham, a global footballing icon who won multiple elite titles like the Premier League, UEFA Champions League, and La Liga, caught up with one of the greatest cricket players of all time and ICC Global Ambassador Sachin Tendulkar in Mumbai.
Beckham is inarguably one of the biggest names in world sport, boasting of a legendary career for England and some of the most prominent football clubs, including Manchester United and Real Madrid.
The footballing star and Tendulkar, who shares the same role as UNICEF's goodwill ambassador, walked around the stadium, soaking in the excitement and accepting the warm reception from the fans. A near-full Wankhede stadium honored these legends with cheers and applause.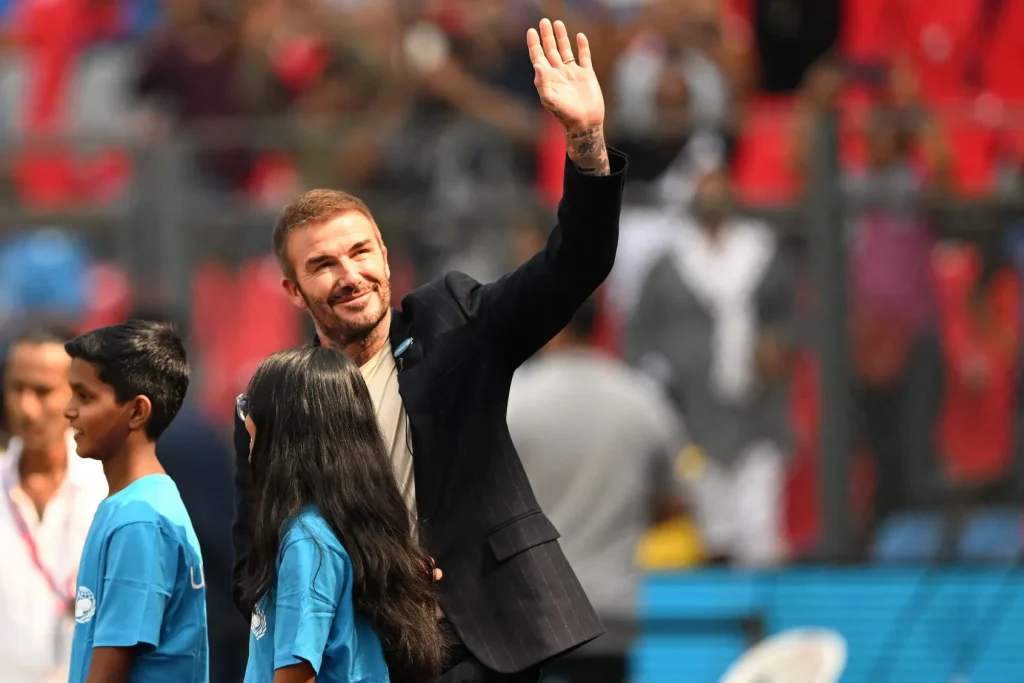 Beckham was seen interacting and sharing his experience with the players from both sides ahead of the all-important semi-final.
The duo also posed with the Cricket World Cup trophy before the game. Only four sides remain in contention for the World Cup. While India and New Zealand feature in the semi-final today, Australia and South Africa will fight it out at Kolkata tomorrow.
The winners of these respective contests face each other in the final in Ahmedabad on Sunday, November 19.